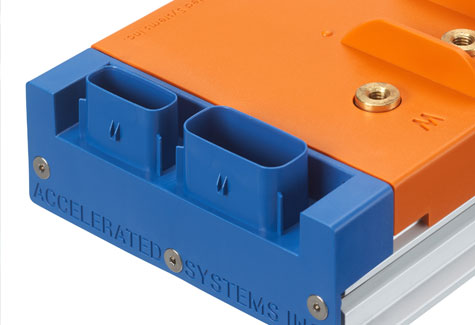 Electric Motor Controllers
The ASI family of electric motor controllers provide OEMs with the most compact and adaptable electric motor controllers in the marketplace today.  Our belief that, "the world wants clean, real world efficiencies" has led us to develop the most configurable controllers, in the most compact body without compromising on capability.
Similarly, we build quality into all our products, from supplier selection, component choice, to rigorous quality testing our focus is to design and build performance-focused components.
Complimenting ASI's series of peerless electric motor controllers is BACDoor™, a proprietary software enabling OEMs the ultimate experience in motor customization and diagnostics.   Built to comply with meticulous automotive industry standards and protocols, BACDoor™ equips manufacturers, whether eMobility or Outdoor Power Equipment, with the mechanics to realize their desired green solution.
View All