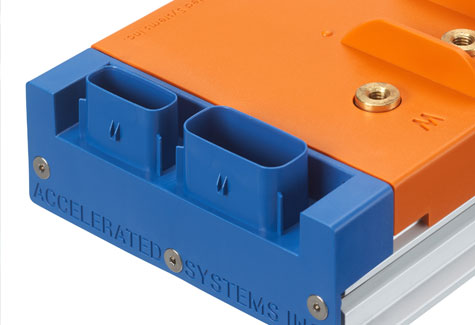 Custom BLDC Controller Design
We have extensive experience and expertise concerning the design and manufacturing of Electric Motor Controllers. Our creative hardware layouts can be used to fit challenging space constraints and meet stringent environmental limitations. With the ability to integrate DC-DC convertors, custom I/O, and a range of communication protocol, our expertise and proficiency at designing and building custom manufacturing processes and test equipment leads to controllers which are state-of-the-art.
Accessories Vehicle Control Module
Coordinate multiple inputs and electric motors to coordinate activity for all inputs including battery charge, current and availability to add maximum efficiency to BLDC Motors.